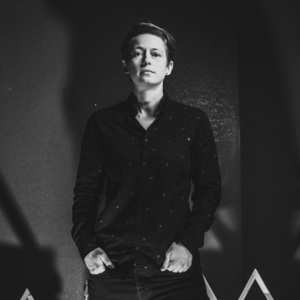 Piper Payne
Special guest
Piper Payne lives for quality and equality in audio.
Piper is a mastering engineer based out of Nashville, TN, where she works on albums for independent artists and major labels.
In spring of 2019, Piper joined the famed Infrasonic Mastering team, merging her successful Oakland studio, Neato Mastering, with the Nashville based company, owned by Pete Lyman.
Piper is a Trustee of the Recording Academy and she is Co-Chair of the P&E Wing Steering Committee. She is a former Governor of the Audio Engineering Society and she is the Co-Founder and Co-Chair of the AES's Diversity & Inclusion Committee as well as an active member of Women's Audio Mission and she serves on the Board of SoundGirls.org.
In addition, Piper is a keeper of Vinyl Quality Control and a consultant for vinyl record pressing plants, and is opening her own vinyl manufacturing plant in Nashville in mid 2021. She has been an audio professor and guest lectures often about mastering and recording.

 Piper began her career with a BFA in Audio from The University of Michigan, continuing her graduate education in Audio at the University of Stavanger in Norway.
Piper has a diverse background in musical styles. As a drummer, she knows that the best outcome of every project is that it has to feel good. As an engineer, Piper is focused on technical quality and correctness. But, at the end of the day, mastering is about format conversion and quality control so the project gets just what it needs.
Piper has mastered a wide variety of music including nationally renowned artists Third Eye Blind, LeAnn Rimes, The Go-Go's, Madame Gandhi, Geographer, The Steven Universe Soundtrack's composers Aivi and Steven, Basement, Hundredth, Elettrodomestico (Jane Wiedlin/The Go-Go's), Blithe, ANIIML, Shamir, Betsy, Between You & Me, and Fritz Montana to name a few. See more of her sample discography at infrasonicsound.com/piper.
Piper Payne has been a guest on 1 episode.
20 April 2021 | Season 1 | 1 hr 14 mins

audio mastering engineer, cryptocurrency, mastering engineer, music, nashville, nfts, non-fungible tokens, piper payne, quality control, sound, vinyl

In this episode, Skipper chats with Piper Payne about her work as an audio mastering engineer