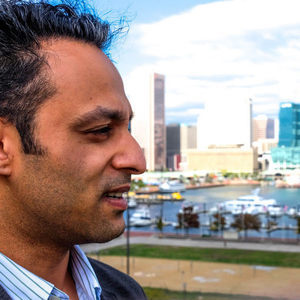 Thejus Chakravarthy
Special guest
Thejus Chakravarthy is the founder of Hircinous, an operational consultancy that focuses on people, process, and technology, in that order. Currently, he has his hands full as the COO of Advanced Water Technology, a filtration company in NYC. His primary focus is on how we can make work, you know, work. To that end, he spent 15 years designing instructional systems after getting his Masters in Instructional Systems Design, and the last 5 years expanding into operational systems.
He's written Brushfire and The Flywheel and The Lever. You can find other assorted writings on his Medium page. You can email him at thejus.c@gmail.com.
Along the way, he's also taken several blows to the head in a hardcore punk band, rekindled his love for soldering, and learned to love archery. The first thing he plans to do after the lockdowns is eat a dozen, Hot and Fresh, Krispy Kremes.
Thejus Chakravarthy has been a guest on 1 episode.
2 February 2021 | Season 1 | 1 hr 12 mins

brushfire, change, culture, instructional systems design, people, problem, technology, the flywheel and the lever, work, workplace

In this episode, Skipper chats with Thejus Chakravarthy about how we can manifest change, both from a point-of-view of learning/work as well as in our personal lives