Nova Stanley
26 January 2021
·
1 hr 7 mins
On this episode, we talk to Nova Stanley — who's 17 — about his work as an artist, about his attending one of the top fine arts high schools in NYC during a pandemic, and his experience as a transgender male.
Along the way, we get into so many topics — how Nova only snaps with his thumb and little/pinky finger (on both hands), how he comes from a family of artists and creators, getting inspiration from nature and his sisters (versus media and friends), how he's missing Brooklyn after his family temporarily relocated up-state, Soul (the Pixar movie), how he started working in digital media on his dad's computer, what remote school looks and feels like in one of the top fine arts schools in NYC, making a portfolio to apply to colleges, the impact of social media — even Instagram — on him, his exit from social media (mostly), his experience as a trans male, binge watching all 15 seasons of Criminal Minds, and his love of My Brother, My Brother and Me, a podcast by the McElroy Brothers.
Here are three views of the work pinned to the wall above Nova's desk, something he mentions during the show: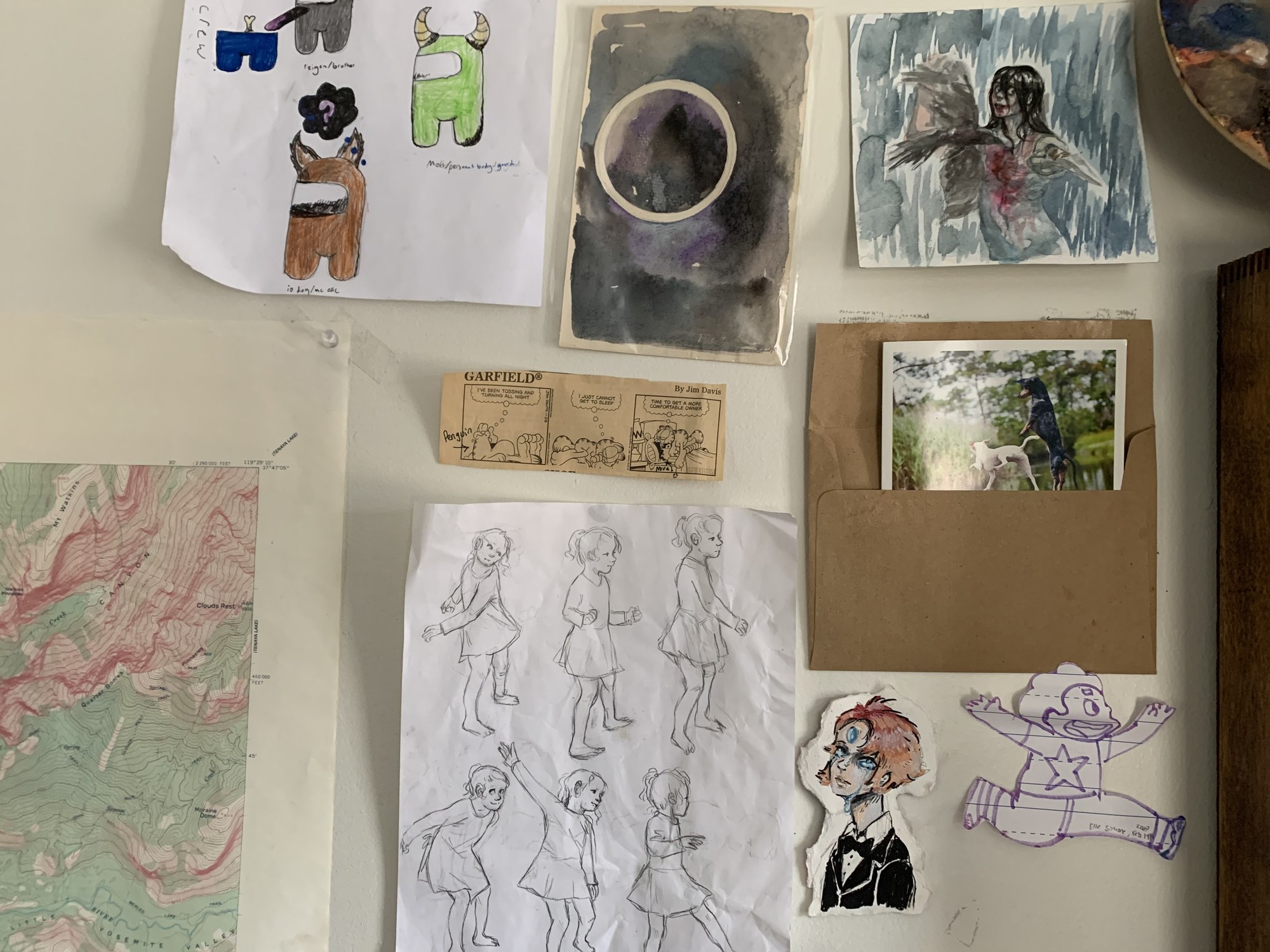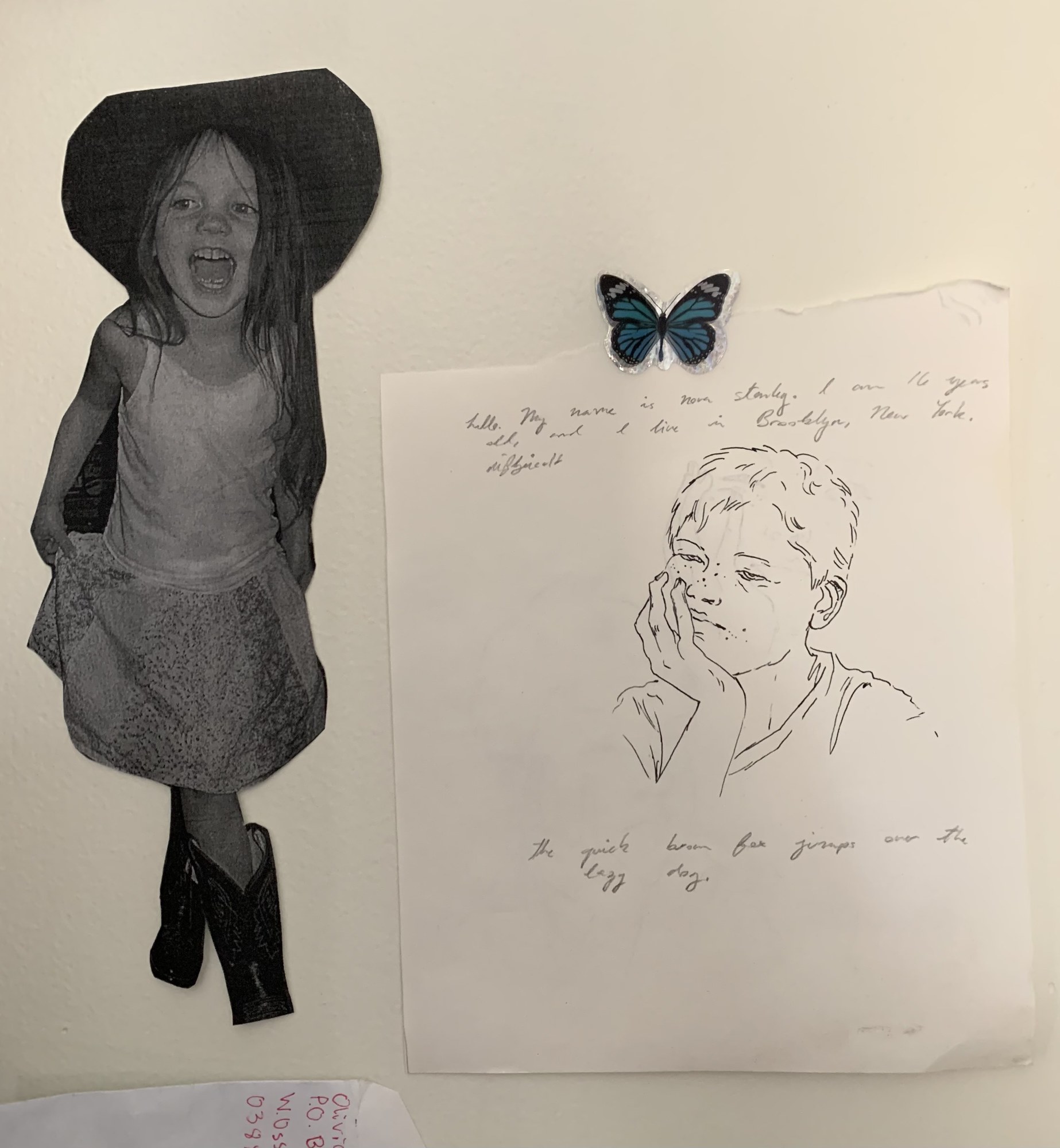 Nova cites a statistic around how one out of every 200 people identify as trasngender. But upon digging into the actual article from the American Journal of Public Health, it turns out that they discovered in 2016 that the ratio was 390/100,000. And as a fraction, that works out to 0.0039. 1/200 is 0.005, fairly close. The article also posits that the fraction of the transgender population is going to rise as more people come out and transgender identities are normalized.
Throughout the episode, we hear Nova's life as one full of interuptions and household goingson, including the family pets. Stay tuned for one of those bits after the outro music.
This episode was edited and mastered by Troy Lococo.