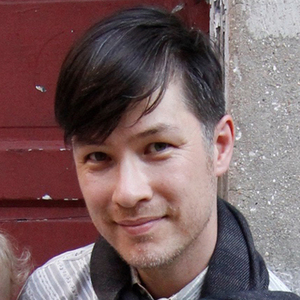 Skipper Chong Warson
Special guest
Skipper Chong Warson is the proud creator and producer of this podcast.
He is a seasoned design director in the digital product space committed to unblocking and growing others' work and careers. For him, the collaborative and iterative process of creating enduring, delightful, human-centered digital and physical experiences has been rewarding but the path and process by which we make in the world is just as important because there's nothing valiant in working unnecessarily and burning people out. He believes that openness, empathy, and collaboration are key to doing the right kinds of work and, as a result, creating powerful agents of change.
Making this show every week is intended to be rooted in curiosity, empathy, and sitting in the tension of uncertainty.
You can also find him at: http://www.skipperchongwarson.com/.
Skipper Chong Warson has been a guest on 1 episode.
15 June 2021 | Season 1 | 1 hr 8 mins

5 whys, color, design, five whys, home, listening, making how this works, new york city, podcast, san francisco, storytelling, success, work, writing

In this episode, the script is flipped and Laura puts the questions to Skipper - topics include storytelling, making How This Works, life at home, and a variety of other topics